The disposable 'Euphoric' vape is a great solution for those seeking an uplifting and energizing high that gradually transitions into a sedative after effect. Here are some of the benefits of using the 'Euphoric' vape:
Powerful blend of cannabinoids and terpenes
The liquid extract used in this vape is a combination of cannabinoids and terpenes, providing the full experience of the cannabis plant.
Pure cannabinoids, no additives
Unlike many other vapes that may contain additives like nicotine, flavourings, PG/VG, or MCT oils, the 'Euohoric' vape only uses pure and natural cannabinoids. This ensures that you can enjoy the benefits of the cannabis plant without any unwanted chemicals or substances.
Safe and consistent quality
The cannabinoids used in the 'Euphoric' vape are made in strict GMP accordance, ensuring a safe and consistent quality.
Convenient and easy to use
The 'Euphoric' disposable vape is very convenient and easy to use. Just take around 5 puffs (depending on your tolerance) and enjoy the effects. With no need to worry about charging or refilling, this vape is the perfect choice for those looking for a hassle-free way to consume cannabis.
Euphoric and relaxing experience
This vape provides a euphoric and stress-free feeling transitioning into a sedative after effect, making it perfect for unwinding and to truly de-stress.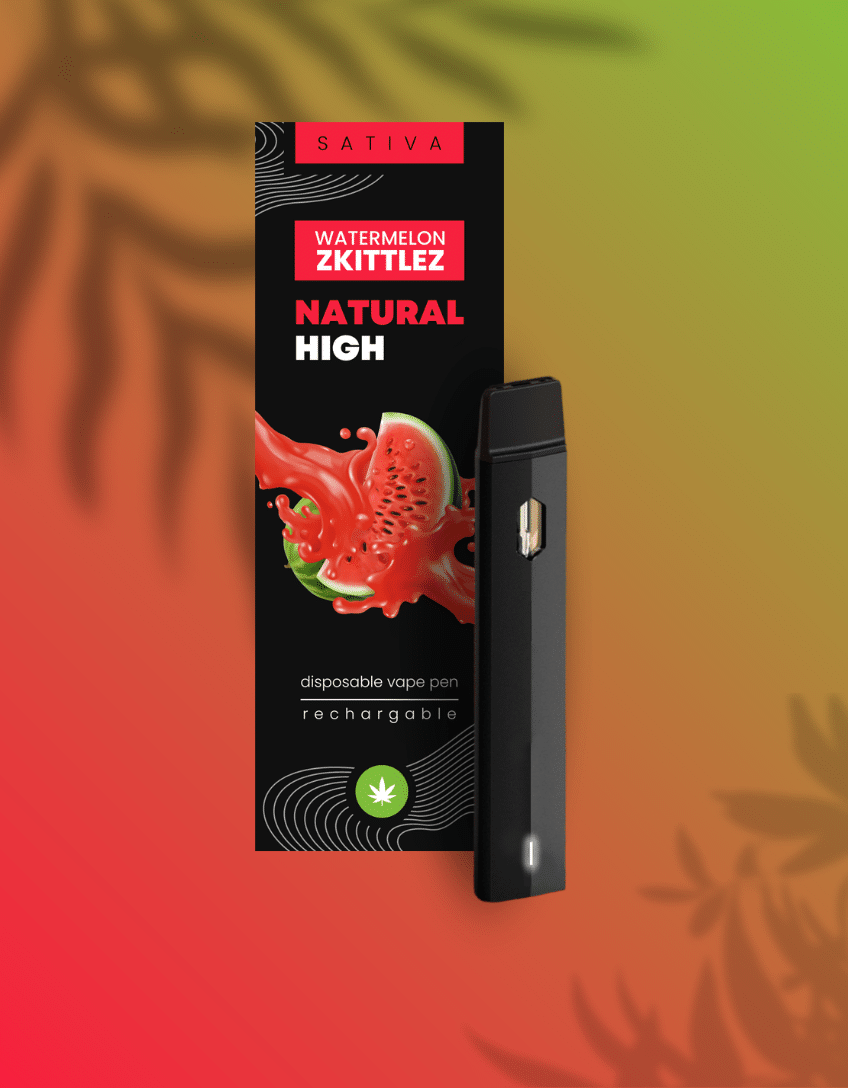 Advantages of our sativa vape pen
Our sativa vape pens offer a range of benefits that make them a popular choice among cannabis consumers. Whether you're looking for a discreet, healthier, or more flavorful way to consume cannabis, a sativa vape pen may be the right choice for you.
Wanna know more about this innovative vape product & premium vape formula?